RGBLights
Create an image with amazing colors
with just digital camera
this software and the equipment you have already at home!
No needs for special color lights.
Professional photographers knows that using an interesting
light is the 80% of success.
Now you can produce amazing close-up photography without
using the expensive light equipment.
This program doesn't install anything into the Windows or System directory.
how can I use the program?
so easy
jest choose 3 pictures from your computer
see this>>>
screen shot 1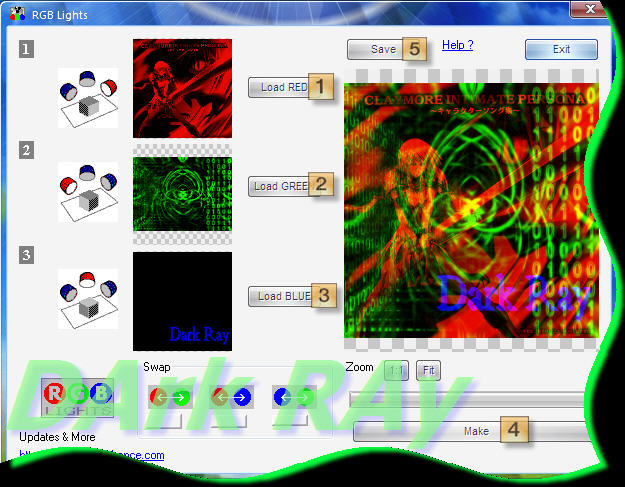 the real colors will be changed to Red,Green and Blue
like this>>>>>
screen shot 2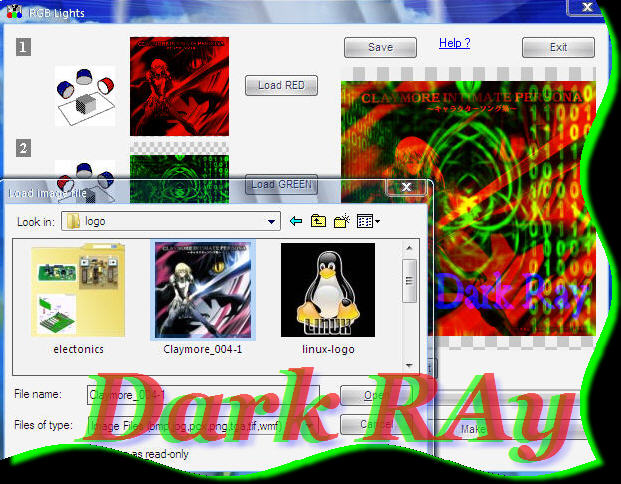 The status of the program
This program is freeware
Registration
The program is free
file size : 626.89 KB
Download
Hope you will enjoy.
Dark RAy