Drivers Genius Pro 8
Driver Genius Pro v8.0 Incl Keymaker
Backup, restore and update all your drivers in several mouse clicks. Get new driver for your computer now!
Quickly backup device drivers for your computer.
Just need one click to restore all drivers.
Clone your drivers to an EXE auto-installer. Easy to install the drivers to many machines.
Easy to get the most recent drivers for your computer. Keep your drivers up to date.
Remove invalid drivers and useless drivers, improve system performance and stability.
Device Diagnostics helps you locate a device that is not working properly or efficiently and offers an effective solution.
Unlocks many hidden options in the NVIDIA display driver control panel. Including over clocking settings, AGP settings, Fan control, Stereo control, OpenGL 2.0 support, and more.
how to use the keygen?
screen shot 1
screen shot 2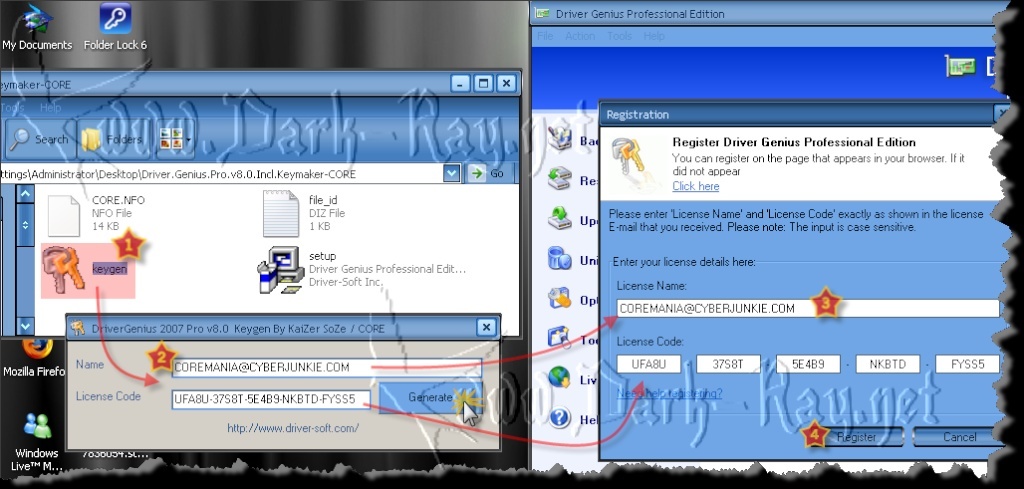 now if you want to save your all drivers
screen shot 3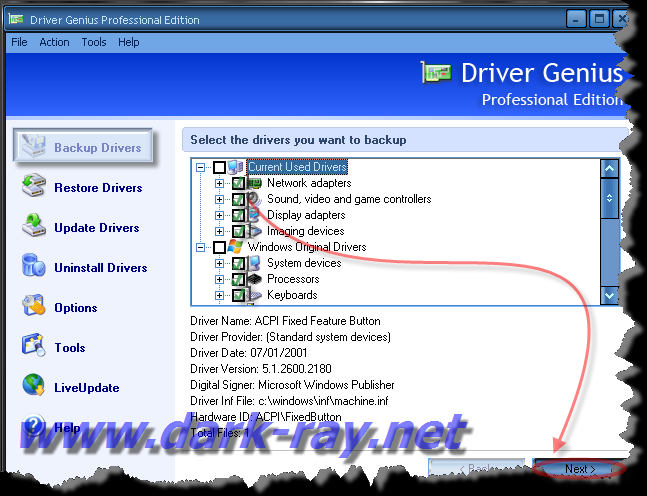 when you want to get it back after format jest click on restore
file Size : 9.48 MB
Download + Keygen
Dark Ray